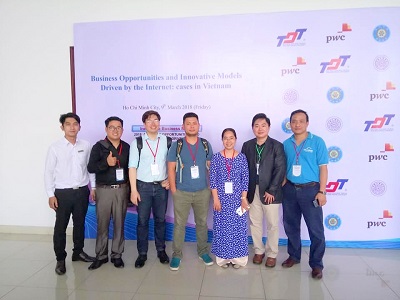 Our capacity for practical research on entrepreneurship and innovation was built on (1) entrepreneurship and innovation tools we used in training, (2) materials from startups and projects we worked with. In 2017, KisStartup completed 07 case studies about the business model in frontier tech on order of Ton Duc Thang University and Feng Chia University, Taiwan. All case studies will be presented in Workshop "Business Opportunities and Innovative Models Driven by the Internet: Cases in Vietnam", which is held in HCMC in March 2018 and in Taiwan in April.
Also in 2017, KisStartup actively joined in 02 important policy papers on order of Innovation Partnership Program:  1. Mechanisms to improve financial models for startups; 2. Entrepreneurship & Innovation in Higher Education Institutions and Policy Implications from IPP case study.
In 2018, we will join with different partners to develop practical researches, training curriculums, studies about entrepreneurship and innovation in typical fields from which we provide useful information for the community, supporting organizations and policymakers.
Learn more about our research team >> Click here
Learn more about our research case studies  >> Click here