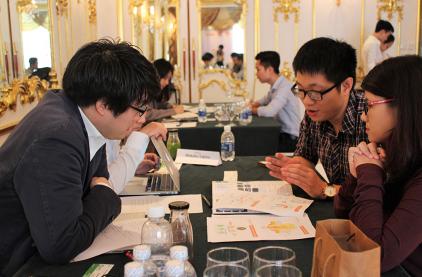 Developing Vietnam Investor Network Development (VIND) is an effort to realize the mission of KisStartup to build an interactive, supportive community for the startup ecosystem. We want to contribute to developing a community of professional, quality and continuous learning investors who invest effectively for sustainable startup development. This program is built in parallel with capacity building for startups to absorb capital and build relationships with investors through different stages effectively for mutual benefit. The program includes 02 main components:
1. Building a professional angel investor community: A program that facilitates potential investors to meet, interact, experience and understand startups and opportunities from startups. Besides, we bring expertise and share experience about investments they are making, help them answer the question why they should become angel investors.
In this component, the main activity is Investor Conference, which is a meeting only for investors and exchanges with qualified startups.
2. Angel Conference: is a program to help investors to speak the same language with startup through observing and evaluating startups and realizing potential investment deals. The program will be run by international experts and experienced investors to gain experience sharing through due diligence steps. Most importantly, through real investment, investors will gradually build their portfolios to invest more effectively.
Angels Meetup for the first season is expected to be held in September 2019
The first Angel Conference is expected to be held in March, 2020
With important professional support from the following partners, KisStartup looks forward to working with Vietnamese investors and foreign investors interested in Vietnam market, for the development of the capital market for startups and investors' potential opportunities.
OUR PARTNERS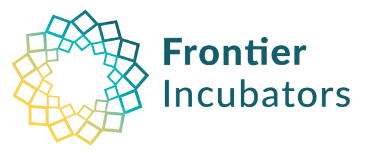 Frontier Incubators - an initiative of the Australian Government Department of Foreign Affairs and Trade's innovationXchange and is being delivered by Conveners.org, SecondMuse and ygap
 
Spring is Canada's acceleration program using business as a force for good to empower social impact leaders with the know-how, network and support needed to build a better business.

Fledge is a global network of conscious company accelerators and seed funds, helping entrepreneurs create impactful companies and co-ops at scale through intense, short programs filled with education, guidance, and a massive amount of mentorship.
WE ARE SUPPORTED BY EXPERTS/INVESTORS
Keith Ippel - CEO and Cofounder Spring 
John Sechrest - Founder of Seattle Angel Conference
Luni Libes - Founder of Fledge, Managing Director, Fledge Seattle
Will
Please express your interest in our program by contacting us via https://kisstartup.com/en/lien-he or email us at hello@kisstartup.com. You will be responded within 24 hours. You can also call us at +84 982 498 095 (Ms. Mai) or +84 978 137 894 (Ms. Thao)