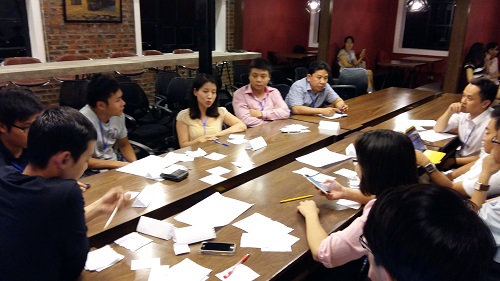 With extensive expertise and high-quality advisor team who all certified by IPP, KisStartup is proud to be Vietnam's first implementer of Innovation and Lean Startup training course for learners from different backgrounds since 2015. Our courses and targeted learners include
Startup training: provide knowledge and tools to validate ideas and business model, scaling up and funding training
Corporate Innovation training : provide leaders with right mindset and tools to innovate, develop products/services/project in the spirit of Lean Startup.
Proud to be among the very first people to be trained and work out seriously on innovation startups, our experts have experienced, enhanced capacity and promoted training course for trainers, innovation and startup coaches in the past 2 years. Therefore, we are confident enough to continue building a strong team full of young experienced people who are willing to adopt new skills.
Learners graduating from our training course are able to become a coach for startup/business projects; advisor, supporter for startups, or trainers in capacity building programs for startups.
Training of the Trainers
Target Learner: professional trainer-to-be and lecturer-to-be in innovation and entrepreneurship.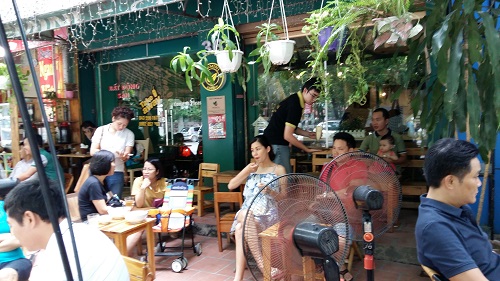 Syllabus:
Mindset, tools and techniques of Lean Startup and Design Thinking
Methodology of teaching entrepreneurship.
Practicing lean startup and design thinking tools and teaching
To maintain being certified by KisStartup, learners have to ensure the minimum teaching hour during a year and have NPS > 5%.
Training of Innovation & Startup Coach
Target Learner: Those who want to be:
Startup Coaches
Innovation Experts in Startups
Innovation Experts in Enterprises
Syllabus:
Lean Startup mindset and tools
Innovation and Startup Coaching Techniques
Work out on startup projects.
To be certified by KisStartup, learners have to ensure the minimum coaching hour during a year and have NPS > 5%.
Training of Ecosystem Players
Target Learner: Managers of incubation center/acceleration program
Syllabus: Knowledge about investment, startup mentoring and development of a mentoring program
KisStartup's TOT, Innovation Coach, Ecosystem Players Program Alumni work at various universities, colleges, and public sector: Foreign Trade University, Department of Planning and Investment in Hanoi, Hue Industry College (HueIC), Fablab Hanoi, Nguyen Tat Thanh University Innovation Incubation Center (NIIC), NATEC – Ministry of Science and Technology, Office of Project 844, Hanoi University, Da Nang University of Science and Technology.